Please kindly note that DeleteRecords does not own or operate the third party brand listed on this page. The information provided on this page is provided for reference purposes only.
Rehold is a data aggregator of U.S real estate records. Positioning itself as a 'Real Estate Navigator,' the website offers interested members of the public access to free non-FCRA information on any U.S. address or property. This includes:
The owner's information (name, phone number, age, related persons, aliases, education, occupation, etc.)
History of residents and neighbors
Property types
Sales history
Description of any property at the address (the house's features and facts)
Commercial and business records
Assessment history
Nearby schools (name and type of school, grade, phone number, distance from the property)
Real estate agents in the area

Rehold has records on over 115 million U.S. properties, gathered from publicly available sources, including news reports, social media sites, open government records, phone directories, etc. The goal being to provide consumers with valuable information when purchasing, renting, financing, or remodeling a real property.
The web application boasts four search engines and an address directory. With these search engines, users can view information on an address or find properties for sale, for rent, or foreclosed. As an alternative, they can browse the address directory by state or city to retrieve property information. Users can also find data on proximate real estate agents who are advertising on the site. This includes years of experience, photograph, phone number, address, links to social network profiles, service area, license, organization, specialties, etc.

In addition, Rehold provides links to other websites like Veripages and Foreclosures.com to furnish users with complete people profiles and foreclosure records.

As a non-FCRA public records provider, consumers are warned against using any data obtained from the site to make hiring, promotional, credit, or insurance decisions, or for any matter that requires Fair Credit Reporting Act (FCRA) compliance.

Any individual who has an address or property listed on Rehold can request to opt-out (remove) the information by completing a manual content removal process. California residents, protected by the California Consumer Privacy Act (CCPA), can also use this process or send an email containing the profile's URL to Rehold.

How to Opt-Out of Rehold
People who want to stop Rehold from displaying their personal or property information can use the following process to remove records from the website: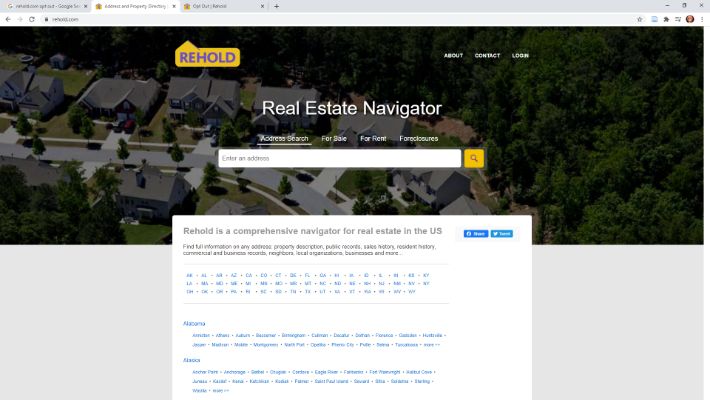 Next to the property type and under 'Real Estate Agents,' click Information Control.' If using a smaller device or smartphone to access the site, 'Information Control' will be located at the bottom of the listing.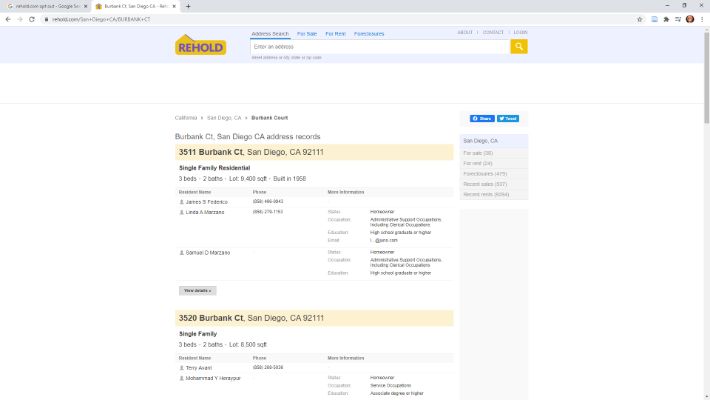 Select 'Remove' for every information you want to take down and click 'Apply.' Then, input your name and email address into the respective fields, answer the CAPTCHA, and choose 'Apply.'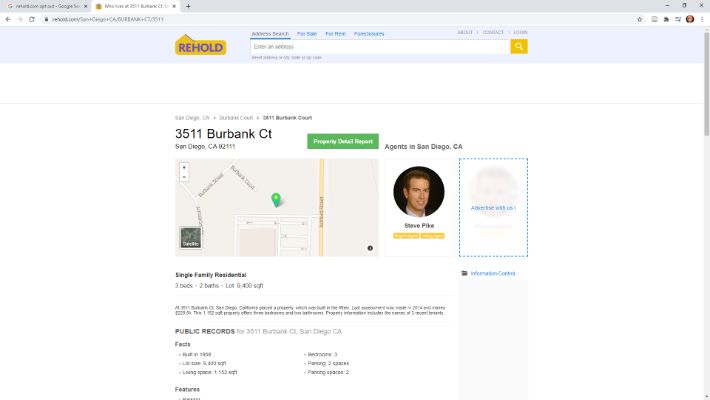 You will find a confirmation email from Rehold in your inbox. Click this link to finish the process.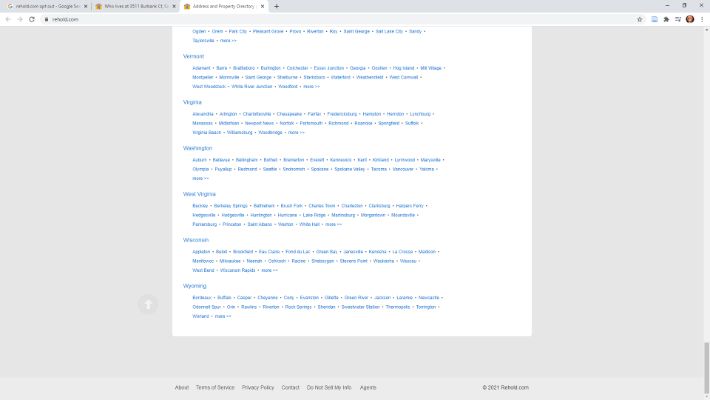 The profile should be deleted within 48 hours.

What Difficulties Exist when Opting Out of Rehold
Rehold's online opt-out procedure ensures that persons who do not care for the distribution of personal or property records can efficiently delete their data from the site. Although the process is manual, it can be concluded within a short time. Rehold tries to remove this information within 48 hours.

However, requesters may still encounter some difficulties when opting out of the site. For instance, it may take over 48 hours for the requester's information to be deleted. Also, persons who send email requests may not receive a response immediately and may need to send follow-up emails on the issue. In other cases, although an opt-out request is tendered, the information will remain on the site, accessible to everyone who searches for it.
In these instances, an individual can call the customer service team with the complaint at (617) 333-8436, Monday to Friday from 9:30 a.m. to 8:00 p.m. EST, or Saturday from 10:00 a.m. to 4:00 p.m. EST.
Find out if your personal information is exposed
Start by entering your name and search through multiple data brokers