Please kindly note that DeleteRecords does not own or operate the third party brand listed on this page. The information provided on this page is provided for reference purposes only.
Whitepages was created in 1997 to assist individuals and small businesses in contacting and vetting people. Millions of people use Whitepages each month to find extended family and friends, validate identities, and learn about people's backgrounds. Whitepages is used by small businesses to deter fraud, notify clients, and assess market opportunities. The system gathers data from various public records outlets, both government and private, and makes this information available to interested users who can use the system's paid or free background check to retrieve records. Whitepages can be used to find a person, look up a phone number, look up an address, run a background check, or find a business. Whitepages search features are as follows:

Whitepages SmartCheck provides the most up-to-date contact information and criminal records of an individual, based on records from all 50 states. The information provided after a search query includes mobile and landline phone numbers, physical location (current and former home addresses), relatives and associates, bankruptcies and foreclosures (if any), and owned properties.
Whitepages TenantCheck was designed to help landlords vet rental applications. It provides full credit reports, identity verification, nationwide eviction reports, criminal background reports, sex offender registry searches, and phone number searches. Unlike other search tools, TenantCheck offers FCRA certified background reports to interested landlords.
411 was developed to provide contact information about people. It offers people, reverse phone number, reverse address, and background searches.

Searches conducted through Whitepages are not in compliance with the Fair Credit Reporting Act. Visitors to the site should look up its privacy policy to avoid any misconception about how the company operates and how information is gathered.

Members and visitors of Whitepages can remove personal information from the website to protect their privacy. They can also make requests to delete information that is incorrect or incomplete. Removal can be done online or by contacting customer service.

How to Opt-Out of Whitepages
Opting out of Whitepages can be done online, by mail, or by calling the website's customer care line. There are various ways to opt-out of Whitepages. An individual can decide to:
Delete personal information from the website
Opt-out of Whitepages membership
Opt-out of Whitepages premium.

How to Delete Personal Information from the Website

To delete personal information from the site, an interested person should follow the guidelines stated below: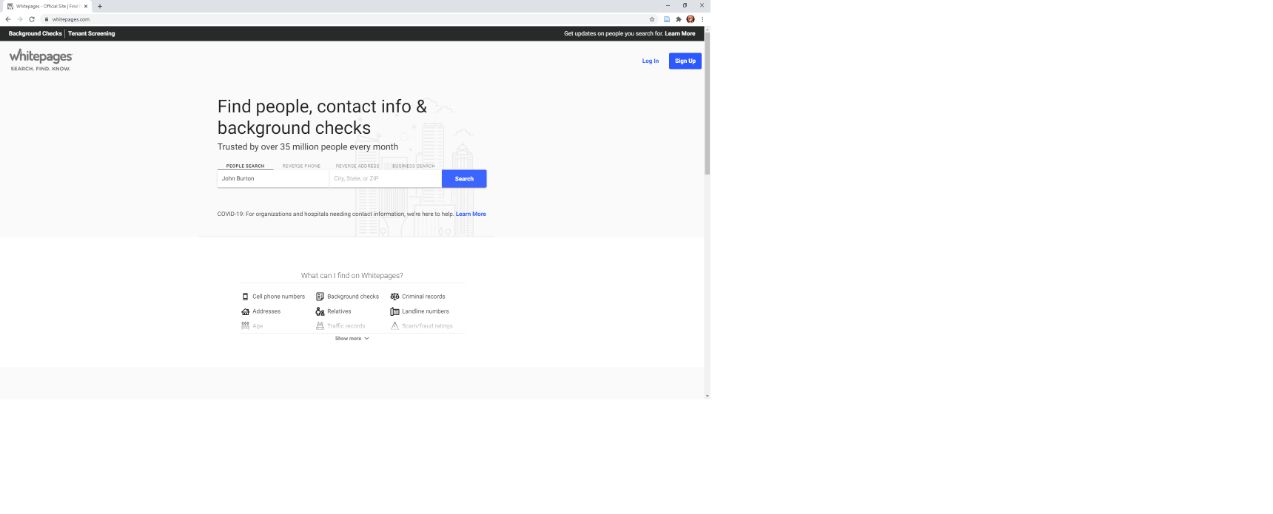 Find the listing and click "View Details."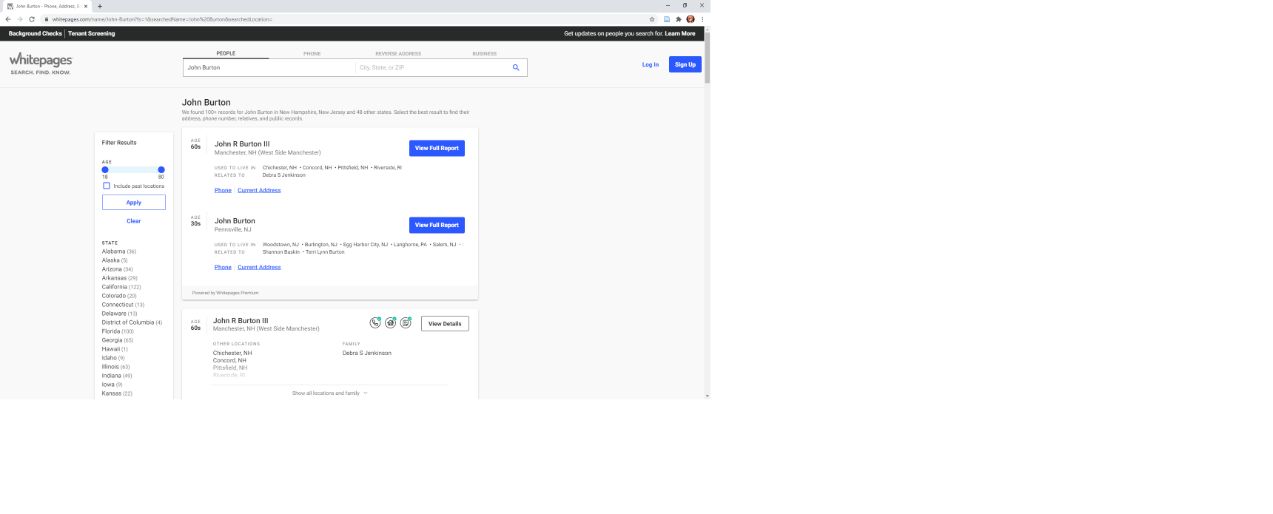 Copy the URL of the page showing the personal information.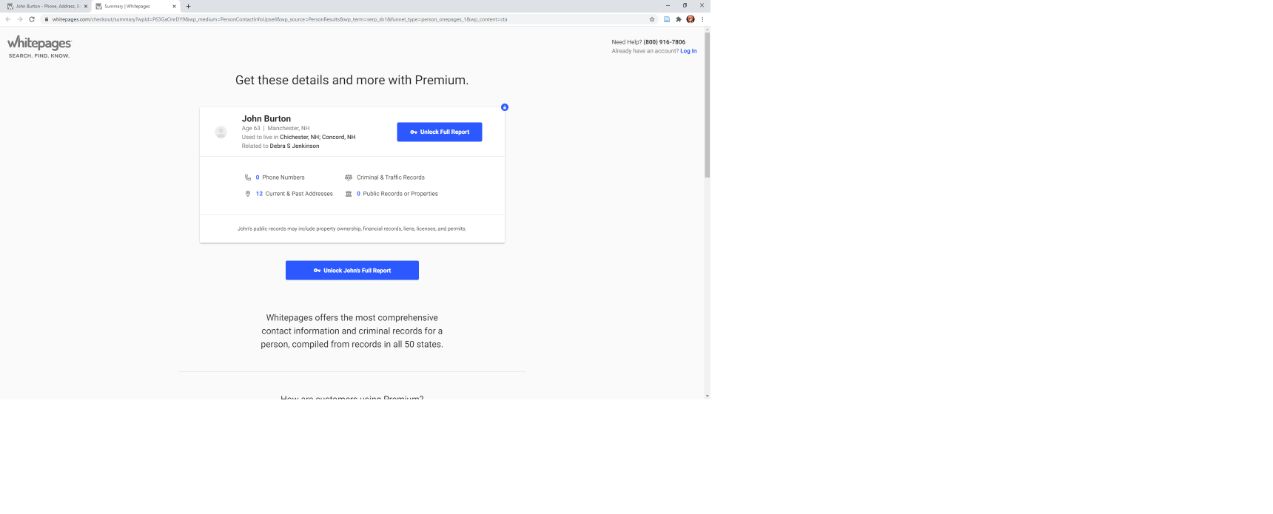 Paste the URL on the website's opt-out page and click the "Opt-out" icon.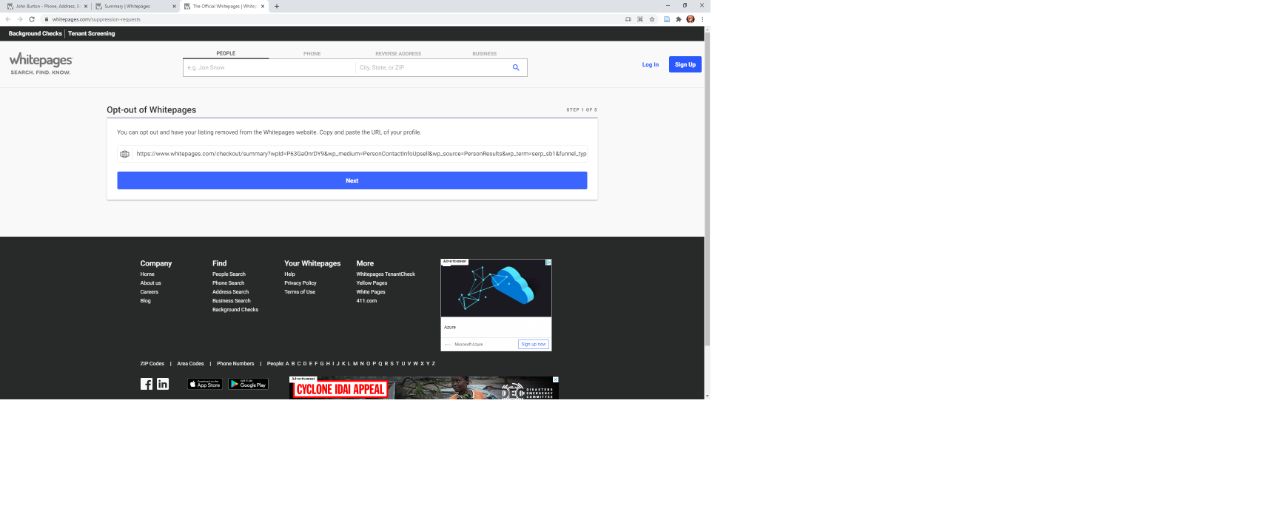 Confirm the listing. After that, click "Remove me."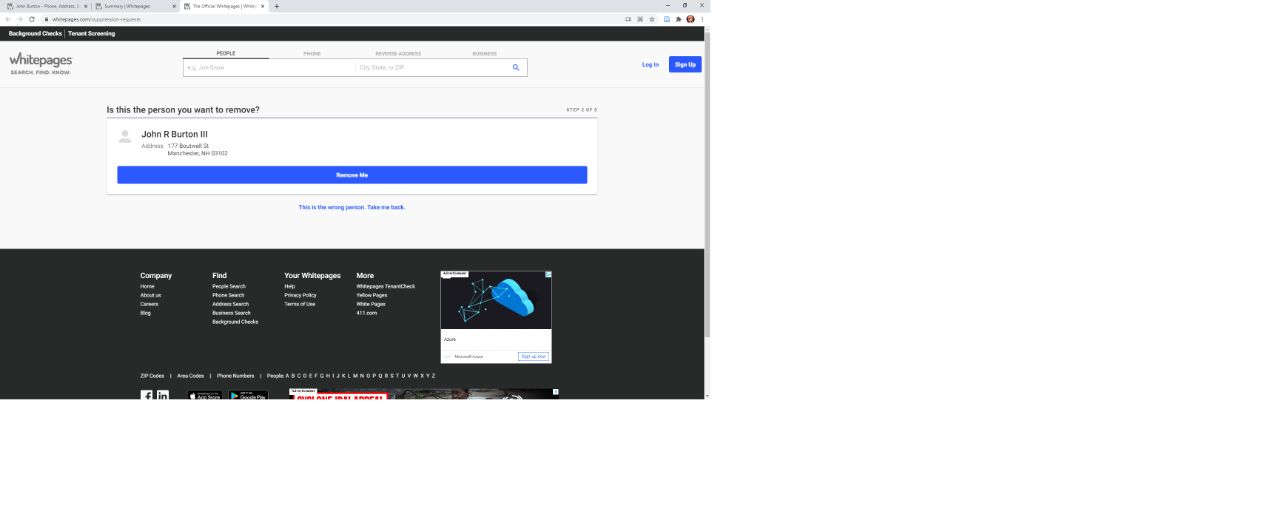 Provide a reason for the opt-out request. Any answer is sufficient, but if none is forthcoming, such a person can type "I would prefer that my information is kept private." Click "Submit." afterward.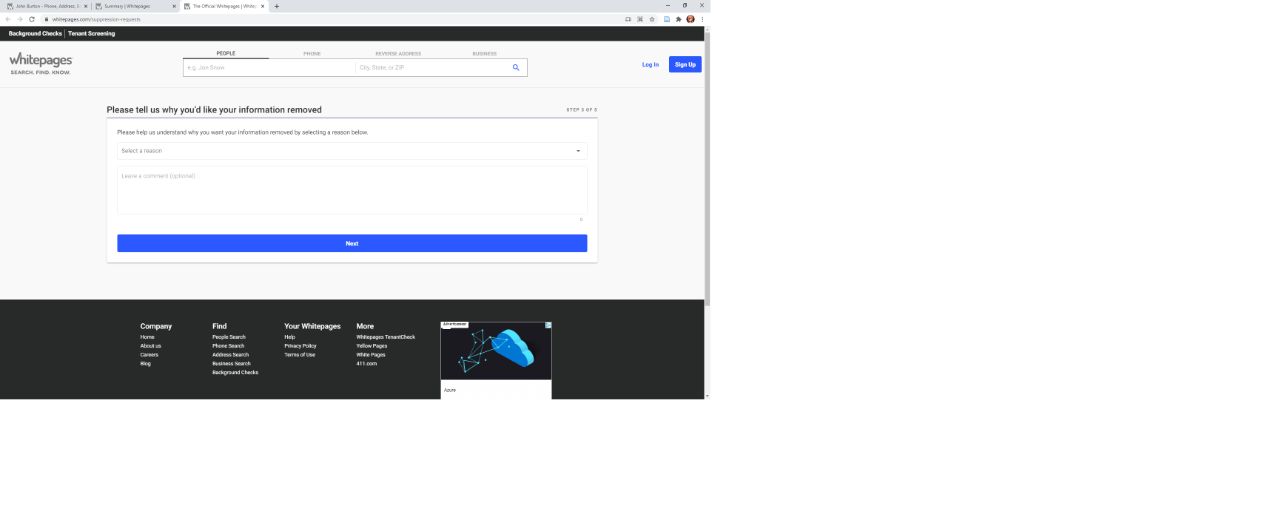 After submitting the last information, the requester will be required to verify their identity through a phone call. It is important to provide the correct personal mobile number. Once typed, click "Call now to verify."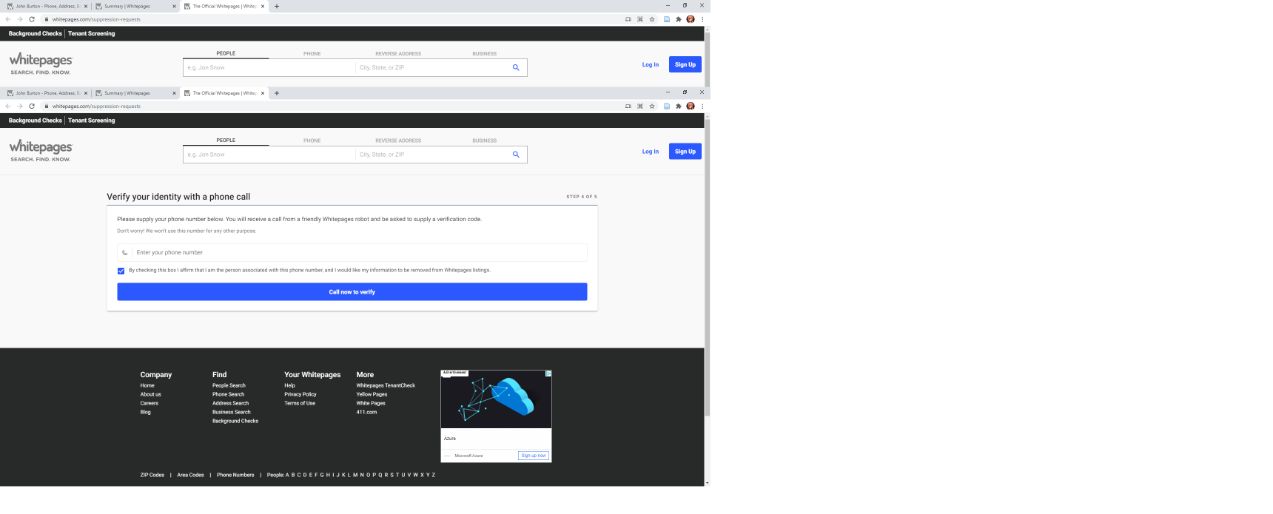 This is the last step. A code will be sent to the number. The requester will then receive a call from Whitepages requesting the verification code that was sent. It will take up to 24hours, but not more than 48 hours, for the personal information to be deleted from the website.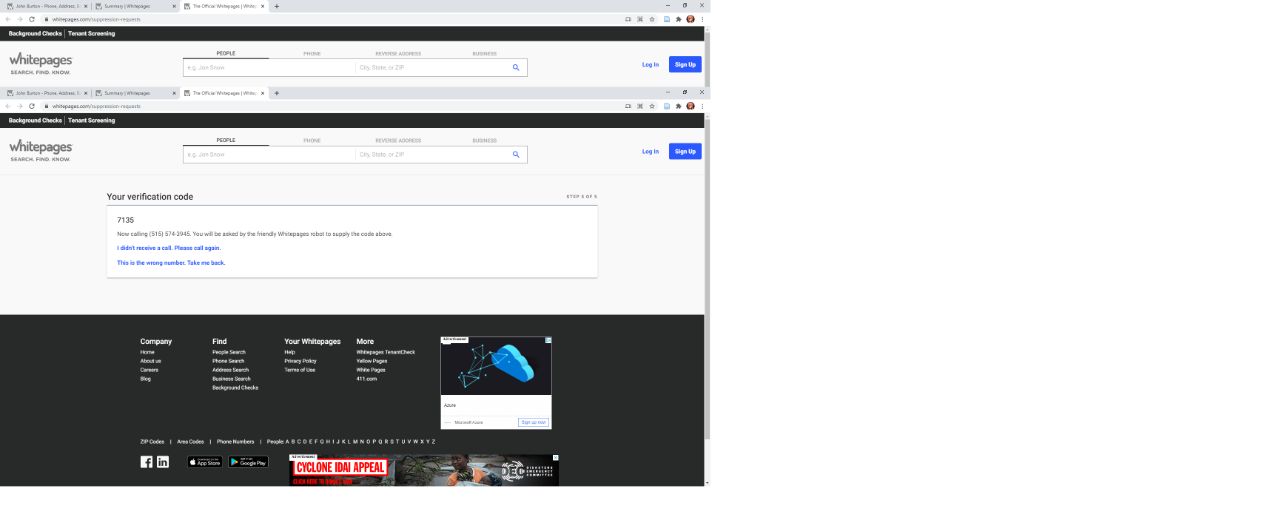 It is possible to be removed from all free searches using the procedure above, but Whitepages Premium subscribers can still search the user's information. Therefore, a subscriber must also remove membership and personal information from a premium listing to delete all information with the steps outlined below:
Search user's name on www.whitepages.com.
Find the premium record in the search result and click "View Full Report."
Select and copy the associated URL.
Go to the Whitepages support request page.
Click on "I need to edit or remove a listing" from the menu. The requesters must then provide a first name, middle initial, last name, city, state, and URL listing.
Once this information is sent, it will take 72 hours to remove the record from Whitepages.

How to Opt-out of Whitepages Premium (membership)
To cancel Whitepages Premium, follow these steps:

Enter the account holder's name into the search box
Click on "Details" and then copy the URL/web address.
Click "Submit a request," select "I need to edit or remove a listing," and enter the member's email address.
Paste the copied URL from step 3 into the "listing URL" box and enter the member's name into the "listing name" space. Enter any other information as requested in the appropriate fields.
Use the reason for removal as the subject line for submission. For example, "please remove my listing."
Enter a description for submission. "Remove my white pages premium listing for privacy reasons" is appropriate.
After performing the CAPTCHA, provide the other information requested and click "Submit." Then, the requester should wait for the verification email from Whitepages.

The listing should be removed within 48 hours. Whitepages, like other search engines, does not remove information from public records.

What Difficulties Exist when Opting Out of Whitepages
Opting out of Whitepages appears to be an uncomplicated process that takes roughly 24 hours to complete. However, requesters often complain about the following difficulties:
Ridiculous charges for personal information removal.
Having to repeat the delete action, as the information keeps reappearing after some time.

Nevertheless, the company has a responsive customer service team that replies to any complaints. Inquirers can contact the team at support@whitepages.com or the address below:

Whitepages Privacy Manager
2033 Sixth Avenue, Suite 1100
Seattle, WA 98121
Find out if your personal information is exposed
Start by entering your name and search through multiple data brokers