Please kindly note that DeleteRecords does not own or operate the third party brand listed on this page. The information provided on this page is provided for reference purposes only.
HPCC-USA is a public records provider that offers members of the public a means to obtain information about U.S. addresses and phone numbers. Essentially, the website is an electronic phone book, displaying contact information in a phone directory format. Regardless, it also provides general information on how to:
HPCC-USA procures its data from open/public records across the United States, as sanctioned by the Freedom of Information Act. Some of these information sources include the official census data of 2010, local phone books, social networks, property records, newspaper records, and other records that are considered 'public' and commercially available.
Although the website aggregates information from various public databases, it does not verify or guarantee the accuracy and legitimacy of its records. Therefore, some information may be outdated or incorrect. Users are directed to seek further verification of any record found on the site.

HPPC-USA displays the following information:
First and last names
Street addresses and ZIP codes
Phone numbers (if available)
Driving directions
Basic area-specific demographic data, including the area's crime and employment rates, etc.

The website does not display any other type of personal information besides those listed above. This includes FCRA data. To emphasize, HPCC-USA is not a credit reporting agency, and therefore, not subject to the Fair Credit Reporting Act (FCRA). As a result, no information obtained from the site should be used to evaluate credit, health, employment, housing, and other activities governed by the FCRA.
HPCC-USA's privacy policy guides the site's use of personally identifiable information. According to this policy, users and visitors have the right to stop the commercial distribution of their personal data. Hence, people with listings on the site can request to have them deleted.

How to Opt-Out of HPCC-USA
To make a data removal request to HPCC-USA, an individual or company must fill an opt-out form. The following information is required:
Requester's first and last name
City and state
Company name
Professional position
Email address
Phone number
The URL of the page where the listing is displayed. (It is advisable to copy the URL from your browser's address bar and paste it into the form).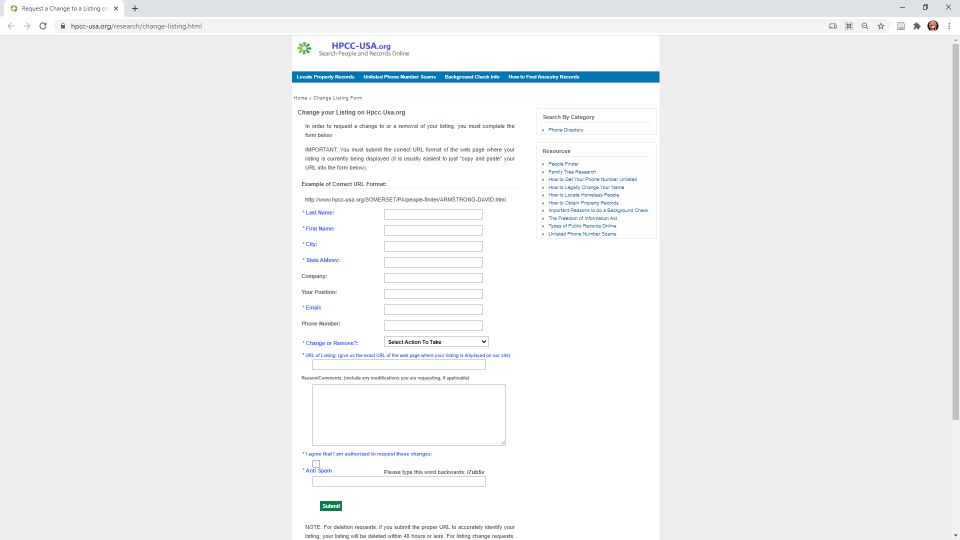 Complete the opt-out form with the above information. The requester will also need to select an action to perform from a pull-down menu: change or remove a listing. For this action, choose "Remove Listing."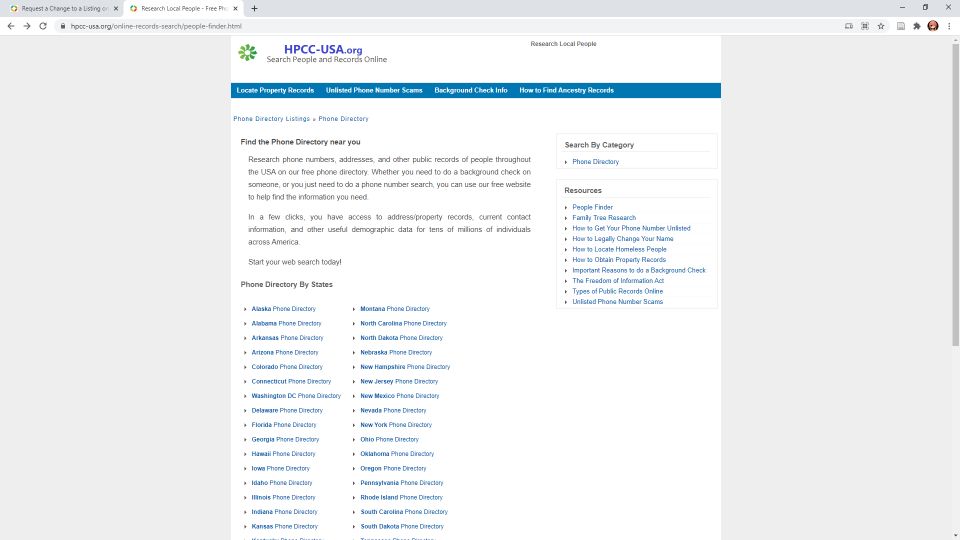 Afterward, check the box to agree that an authorized party is making the request. Then, answer the anti-spam question. The requester can also provide some reasons or comments to justify the content removal request, but it is not compulsory.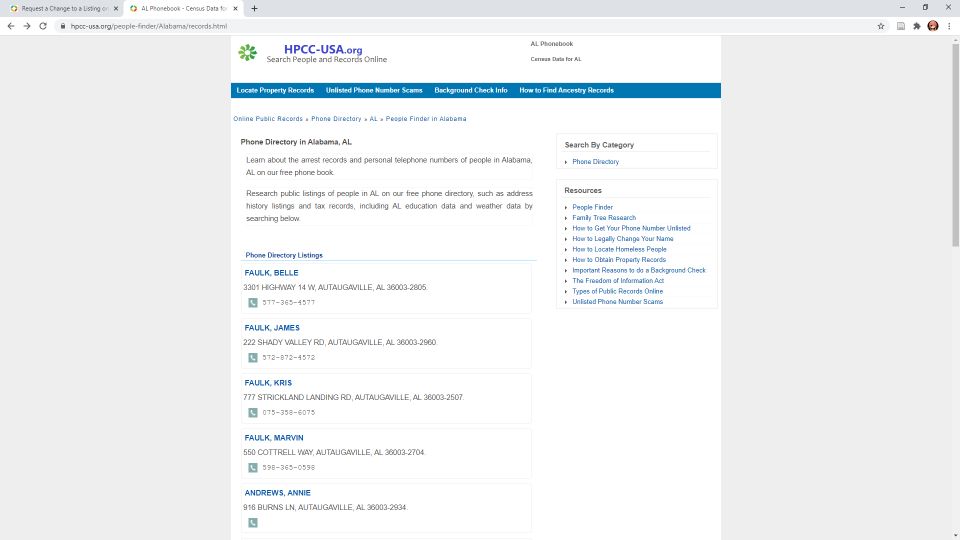 After submitting the form, the listing will be deleted within 48 hours or less, provided the URL is accurate. HPCC-USA's profile deletions are permanent.
What Difficulties Exist when Opting Out of HPCC-USA
Although an opt-out process removes a listing from the company's database forever, users must note that other search engines may still index their data. Removing such content is outside HPCC-USA's control.

HPCC-USA collects publicly available information from multiple government and private sources, making the information in its database non-exclusive. This implies that most of this public information is available online, but HPCC-USA aggregates the data for easy access. As a result, even if a person requests to opt-out of HPCC-USA, the information may remain accessible on other government and private websites. This poses a significant risk to a user's online privacy. Therefore, individuals may need to go through the opt-out procedures of those websites to have their data or listings removed from the internet.
Find out if your personal information is exposed
Start by entering your name and search through multiple data brokers