Please kindly note that DeleteRecords does not own or operate the third party brand listed on this page. The information provided on this page is provided for reference purposes only.
Ndb.com, or National Database, is a data broker company that offers access to public records and background information. The website was developed in 1994 to provide people, reverse address, reverse phone, and email search services. The site states that users can find information on any individual, phone number, or street/email address in the United States. They can acquire reports or view listings containing a person's contact information, date of birth, current physical address, neighbors and household members, criminal records, civil lawsuits, bankruptcies, property and real estate records, professional licenses, social media accounts, and other public information.

Naturally, to obtain these reports, an individual would have to enter specific data into any of the site's search engines. Depending on the search tool used, this data could be an individual's first or last name, phone number, email address, house number, or city. Other non-essential details such as a state, street name, or middle initial could also be used to refine results.

However, National Database does not provide complete reports to users. Instead, it redirects them to a for-profit, third-party site: InfoTracer, which demands a small fee before an individual can secure a detailed non-FCRA record.

What a user can obtain from National Database for free is extremely basic and not particularly identifying. For instance, persons conducting reverse phone number searches can read guest/user comments, see the most searched numbers within the last 24 hours, peruse recent search histories, and view the following data about a phone number:
Line or phone type
Area
Spam/Not Spam comments
Spam Score, and
County

Similarly, individuals using the email search tool can only view the IP, country, and internet service provider (ISP) of the email account.

National Database does not have a clear opt-out process as several other data broker websites do. A reason could be because the site offers little or no public records, although it advertises otherwise. Therefore, an individual who wants to remove any information found on the website is advised to contact the service directly:

National Database
1717 Pennsylvania Avenue North West
Suite 1025
Washington, DC 20006
Phone: (202) 657-4480

The site can also be reached via email by completing and submitting a contact form.

However, since the site links to InfoTracer for search results, a better option would be to complete the opt-out procedure of the partner site to delete personal information or records.

How to Opt-Out of Ndb.com
Ndb.com redirects to InfoTracer to furnish users with public records. Hence, an individual must follow InfoTracer's opt-out process to take down records.

InfoTracer's opt-out form can be accessed by clicking the "Do Not Sell My Info" link located at the footer (lower section) of any of the site's webpages. Once the opt-out page loads, use the following steps to complete the process: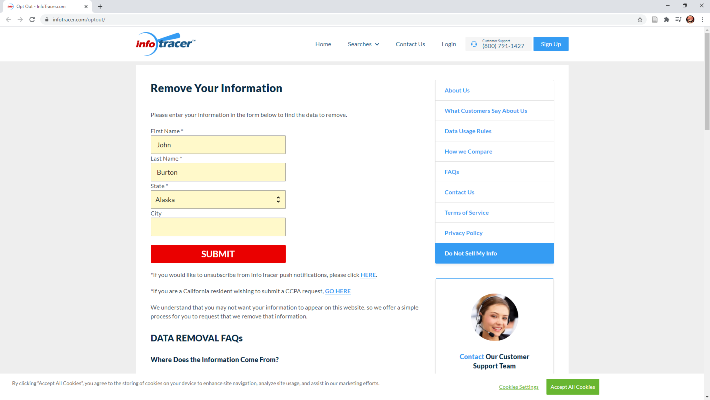 Type in a first name, last name, state, and city into the fields provided. After, click "Submit" to load a list of possible matches.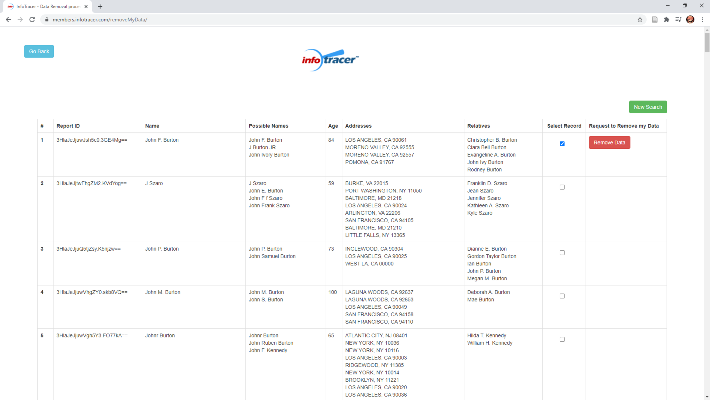 Scroll through the listings, check "Select Record" once you find the correct one, and click "Remove Data."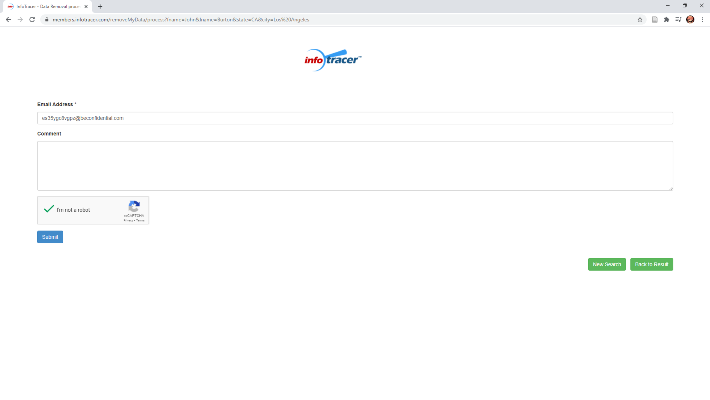 Insert an email address and click the "Submit" button. You can also add a comment stating a reason for the opt-out request, but this is not mandatory.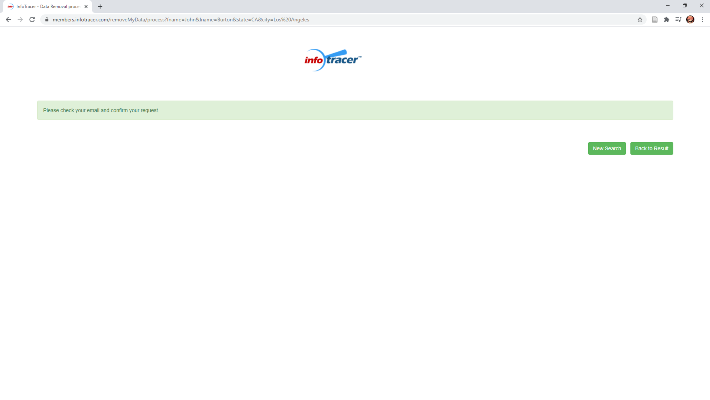 After submission, InfoTracer will send an automated confirmation email. Click the link within the email to finish the process.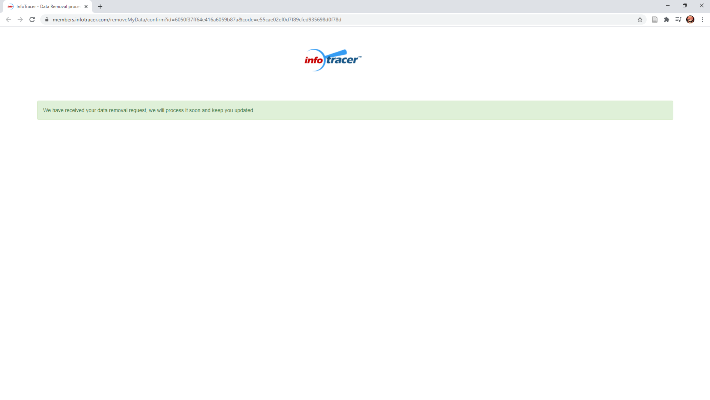 InfoTracer provides other opt-out methods: fax and mail, though it is better to use the online opt-out system to expedite the content removal process.

Nevertheless, people who choose to fax or email written requests to InfoTracer's Opt-Out Compliance Department may use the following address:

Data Management Department
InfoTracer
PO Box 103068
Boston, MA 02113
Fax: (617) 507-0410

What Difficulties Exist when Opting Out of Ndb.com
Ndb.com or National Database relies on InfoTracer.com to provide search results to users. As a result, an individual must use an automated opt-out process to remove listings from the InfoTracer site. Any difficulty that may arise will most likely be from InfoTracer's data removal process.

One issue that may come up is the record's availability on major search engines, even after opting out of the data broker site. However, if the record appears on Bing, the individual may speed up removal with the Bing Content Removal Tool. Likewise, Google provides a request form to aid the public in removing outdated records.

Furthermore, as InfoTracer frequently updates its database with information from government records and other third-party databases, there is a strong possibility that the deleted record will find its way back to the site. As such, the best solution to prevent InfoTracer from reacquiring a record, especially a government record, is to request removal from an official custodian. By doing this, an individual can stop some personal data from appearing on National Database, InfoTracer, and similar websites.

However, note that certain information gathered by the data broker site is obtained from social media profiles and commercial sources. Thus, consumers are advised to be careful about the sort of information they publish or give out online to limit exposure on the internet or the sale of their data to third parties.
Find out if your personal information is exposed
Start by entering your name and search through multiple data brokers