Please kindly note that DeleteRecords does not own or operate the third party brand listed on this page. The information provided on this page is provided for reference purposes only.
You get the latest public records from every state, county, city and town in New England as they become available. They include data from the most remote town halls in northern
NewEnglandFacts.com was created as a way for members of the public to obtain publicly available records online through the TruthFinder database. The service is for-profit and offers non-FCRA searches about businesses, people, communities, and properties. Some common uses for this service are finding historical property documents, contact information, and public company records. The service focuses regionally on the New England area and beyond, providing more details than nationwide searches may give. NewEnglandFacts includes public records from remote areas in Maine, New Hampshire and Vermont, as well as all major cities in the region.

NewEnglandFacts.com does collect personal user information from anyone who accesses the site. There are different kinds of information this service collects to keep the site running, including:
Information that users provide, such as when parties communicate with the billing department, product support department, or customer service requests. When a user submits their email to receive new information, products, and services, NewEnglandFacts.com saves that email in their records.
The website itself also collects the user's personal information automatically using cookies and other software while a party uses it. Information collected in this way includes:
The pages that the user visits within the website
The date and time of visit or visits
How long users browse
IP address, browser type, and operating system

Information collected by third-parties who use the website service for links and content advertisement.
Information that third-party analytics services collect. These services work directly with NewEnglandFacts.com to help them analyze how people are using the service so they can improve it.
Information that an individual posts onto the website.

Parties who don't want their records and information to be searchable on NewEnglandFacts.com have the option to delete their records and opt out of the service. The opt-out process is free and completely online, and parties do not have to have a membership to make an opt-out request.
How to Opt Out of NewEnglandFacts.com
NewEnglandFacts.com allows any individual to manually opt-out of having their records publicly available for purchase. It is not required to be a member, and opting out is completely free. There are three different ways you can initiate the opt-out process. One way to opt-out is to: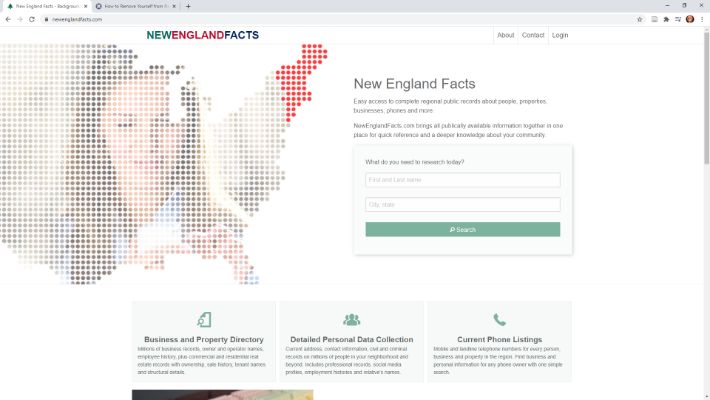 Click on your record listing that you would like removed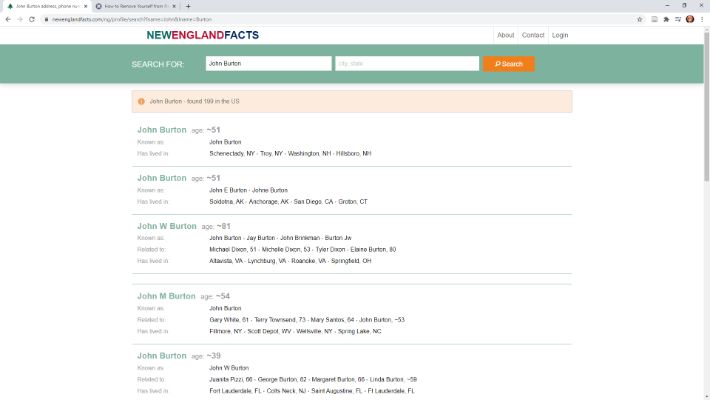 On the right side of the page, select the option 'Control this Profile'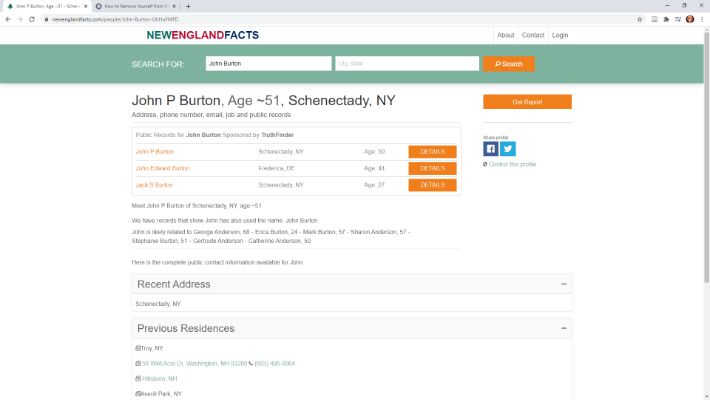 Enter your full name and email address to have a verification email sent to you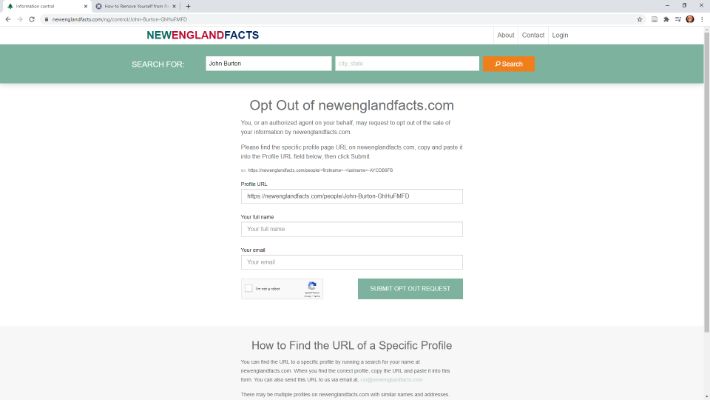 Go to your email, find the email from NewEnglandFacts, and click the link in the email to confirm the opt-out request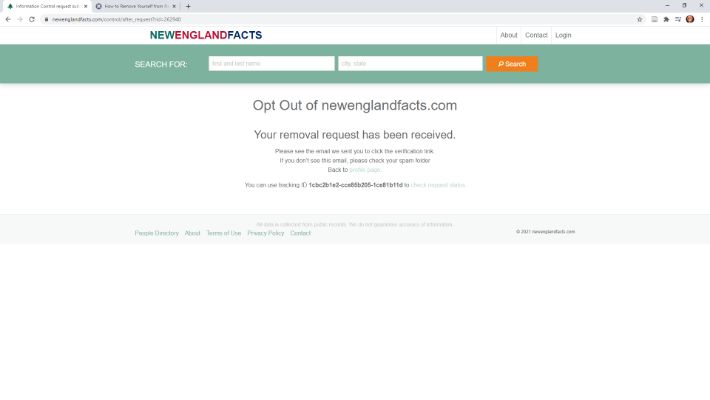 Your information should be removed from the site within 48 hours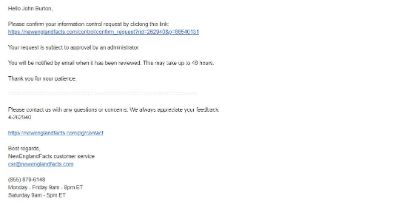 Another technique is to:
Go to https://newenglandfacts.com/ and search for your record as mentioned above with you full name, state, and city
Select your record listing and 'Copy' the link
Scroll to the bottom of the page, and select 'Do Not Sell My Info'
In the space provided, paste the link of your listing that you want removed
Enter your full name and email address
find the email from NewEnglandFacts, and click the link in the email to confirm the opt-out request
Your information should be removed from the site within 48 hours

Parties also have the option to manually send an email to csr@newenglandfacts.com, comprising your name and the link to your record that you want to remove. NewEnglandFacts does not use email addresses provided for opt-out requests unless the user consents. To check and see if your record was successfully deleted, simply search yourself again. If the results continue to show up, parties should try deleting their search history. If the problem persists and more than 48 hours have passed, parties should contact the service at (855) 879-6148.
What Difficulties Exist when Opting Out of NewEnglandFacts.com
NewEnglandFacts.com offers an opt-out process that is relatively simple. However, while most online opt-out processes take 24 hours, this one takes 48 hours. The fact that the opt-out option can only be selected using internet connection could also prove problematic for parties who don't want their information to be sold but do not use the internet. After 48 hours have passed since sending the opt-out request, the records should not be visible on the search anymore. However, it is possible that certain records were missed in fulfilling the opt-out request or that information was added to the site after the opt-out request was submitted. If records are still visible, parties should contact NewEnglandFacts.com support at (855) 879-6148.
Find out if your personal information is exposed
Start by entering your name and search through multiple data brokers