Please kindly note that DeleteRecords does not own or operate the third party brand listed on this page. The information provided on this page is provided for reference purposes only.
OnlineSearches is a free public records directory and search service through which users can run non-Fair Credit Reporting Act (FCRA) compliant people searches from their mobile phone or the web browser of their computer. Users of the service can enter the first name, last name, city, or state information to search the records. OnlineSearches also offers access to the records through a structured directory system as an alternative means of accessing records without having to search them. This web directory provides links to addresses and information on how users can access the records at a county level across the United States of America.

OnlineSearches also offers background records for a subscription fee which provides property search, vital records search, community health and safety search, job and employment search, criminal records search, licensing and permits search, codes and regulations search, and employment screening. The records available from OnlineSearches are compiled from public records sources from all over the United States of America.

OnlineSearches database of records includes land records, deeds, foreclosures, tax lien sales, assessor records, property tax records, GIS and mapping records, genealogy records, births, death records, marriage records, divorce records, sustainability and environmental health records, traffic camera, crimes and crime data, employee directory, government jobs, and employment listings, warrants, jail and inmate records, sex offender registration, court records, business licenses, contractor licenses, bar associations, permits and inspections, laws and codes, UCC filings, voter and elections information, and unclaimed property.

OnlineSearches collects information from users of the service in the following use cases when they:
Register to use the service:
This includes information such as first name, last name, email address, mailing address, phone number, birth date, and marital status.
Accept an application:
Users of the service who use services such as Facebook or other third-party websites to log in using social login options make their information on such third-party websites available to the service.
Provide a testimonial:
Users of the service who provide testimonials may have their testimonials along with their name and geographic information published on the website.
Use the service:
OnlineSearches stores information obtained from the browser of users. This information includes internet protocol (IP) address, browser type, and ISP. This information is used to analyze trends, track user movements, detect fraud, and gather demographic information on users.
Cookies are stored on the user's computer and are used to authenticate the user, remember their preferences, and customize the content and advertisement viewed by a user. Users can set their browsers to reject cookies. If they choose to reject these cookies, some features of the website may not be available to them.
Clear gifs which are tiny graphics are used within a web page or an email to collect limited information from users in a way similar to how cookies work.
Hypertext Markup Language (HTML) 5 local shared objects are used to store information and preferences on the user's computers. Different browsers offer different methods to remove HTML 5 objects.
Purchase a product or paid service from OnlineSearches:
Users who pay for background records are required to provide information such as contact information, name, email address, credit card, debit card, other payment information, and billing address.

Use other third-party services through the OnlineSearches service

Participate in Surveys

OnlineSearches allows users who may find their records on the database of the service, after a background search, to easily remove their records from the service.
How to Opt Out of OnlineSearches
OnlineSearches offers a simple manual process to opt-out of the database of the service for users who may no longer want their information available in search results made on the service. The process can be achieved through a series of steps as follows:
Visit the opt-out page of the service by clicking on the 'Do not Sell My info' link found on the footer of the home page of OnlineSearches.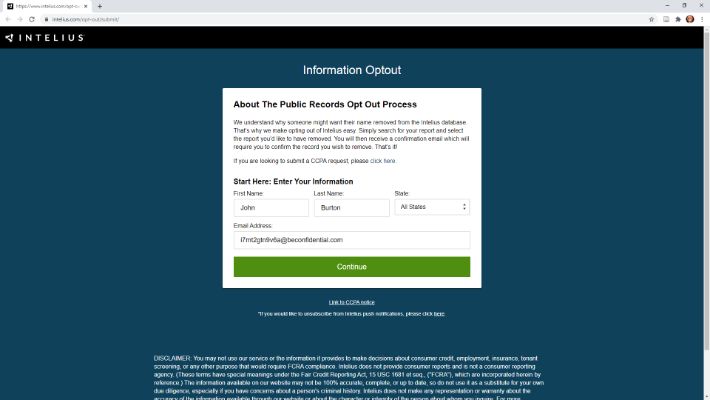 On the Opt-out page type in the required name and email address and click on the 'Continue' button.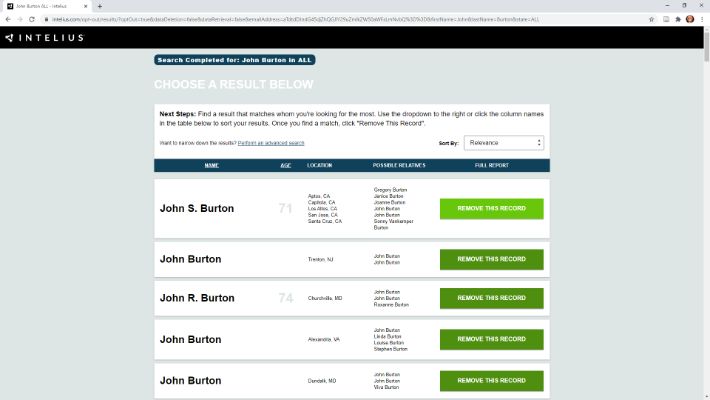 Confirm the record on the search results page and click on 'Remove This Record'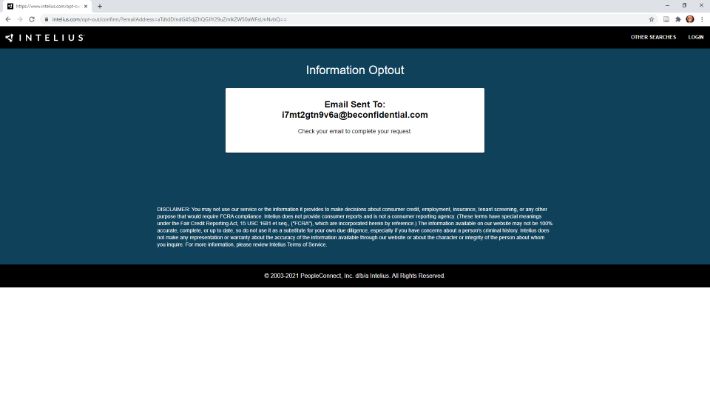 An email will be sent to you to complete the opt-out process. Check your email and click on the 'Confirm Email' link in the email.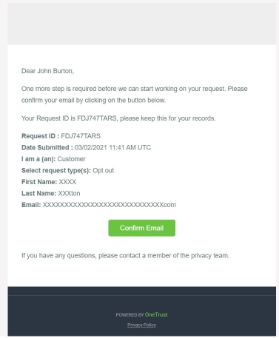 The record will be removed automatically typically within an hour and the user will receive an email informing them of the removal of the record.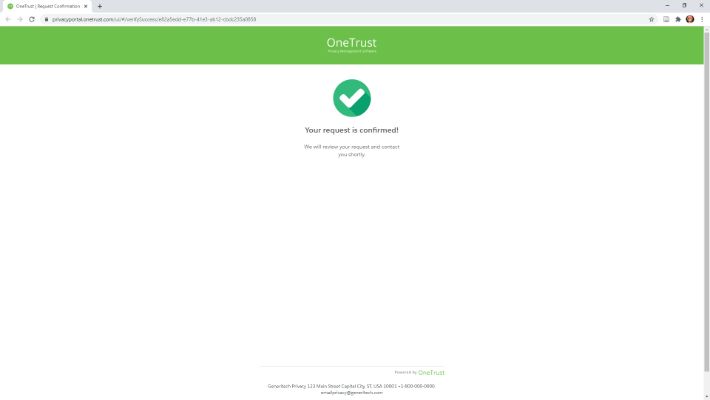 Users seeking to remove their records from the OnlineSearches records do not have to be subscribed to the service or pay for the removal. The service allows third-party removal of records. OnlineSearches does not sell any personal information it collects from its users.

Even though records that have been requested for opting out are removed very quickly they may continue to show in searches afterward. This can happen as a result of the web browser of users may still having records of these searches. Users can delete the history of their web browser and search again to confirm if the records are still showing as a result of the browser history or the removal has not been completed. Users who may have any questions can contact a member of the privacy team by email at emailprivacy@generitrech.com.

What Difficulties Exist when Opting Out of OnlineSearches
The process of removing a record from OnlineSearches is easy to follow through as it is simple and non-complicated. OnlineSearches does not give information on how long this removal request will take before it is completed. The Service only offers an email address as the means of making inquiries for users who might require any kind of information, have questions, or may have challenges during an opt-out process. The service can be contacted by email at emailprivacy@generitrech.com.
Find out if your personal information is exposed
Start by entering your name and search through multiple data brokers