Please kindly note that DeleteRecords does not own or operate the third party brand listed on this page. The information provided on this page is provided for reference purposes only.
Reverse mobile is a website that allows phone users to track and locate callers in the United States. Especially in situations where they are being harassed by continuous phone calls from unidentified numbers, they can identify phone number owners via a standard or reverse phone search on Reverse Mobile. The platform allows users to track landline and mobile numbers by simply inputting the phone number in the search bar; no names or physical addresses are required. With its constantly updated and comprehensive phone directory, users have the freedom to access information associated with unidentified phone numbers at any time and as many times as possible.

Basic searches on reverse mobile provide superficial information about a phone number owner. These generally include the owner's name, known aliases, and full physical address. In addition to general information and with additional costs, users can access other extensive public records searches. The website provides the following on request;
People searches
Arrest/warrant searches
Background searches
Court and bankruptcy records
Birth records and death index
Criminal records
Email address property records
Neighbors, relatives, and family searches
Legal/Civil Judgments
Marriage/Divorce Records, etc
Some of these documents are even available as physical documents and hard copies.
Also, reverse mobile is not a consumer reporting agency as defined under the Fair Credit Reporting Act ("FCRA"). Therefore, the information provided on this platform is not eligible for the following uses or purposes;
Establishing an entity's eligibility for personal credit or insurance
Assessing risks of existing consumer credit obligations
Evaluating eligibility for employment, promotion, reassignment, or retention
Assessing the risks and benefits of having a business or personal relationship with another individual.
All searches on reverse mobile are confidential. As a result, the search subjects are not notified of the searches on the platform. In addition, it provides all public information attached to a phone number owner, except sensitive personal information such as financial data, credit card details, passwords, medical and insurance records, driving records, social security data, Â employment history, etc. Reverse Mobile displays how much it values its customers and their privacy through its detailed privacy policy and opt-out procedures. The website
How to Opt-Out of reverse mobile
As a courtesy to its users, ReverseMobile allows individuals to remove their information from the database by opting out. In such cases, when a user successfully opts out, their information will no longer appear in search results on the website.
Users can initiate the process by submitting a written request to the company's Data Management Department. Â Then, they may proceed as follows:
Provide a written explanation for the request. It may be any of the following:
The user is a state, local, or federal law enforcement officer or public official, and their position exposes them to the threat of death or severe harm.
The user is a victim of identity theft.
The user is at risk of physical harm.
The user has evidence that the record is incorrect or expunged.
The request must also include the following information:
Full legal name
Birthdate
Aliases, if applicable
Current and previous address
Phone number
Email address
Provide the exact reverse mobile location of the data in question in the form of a URL link.
Include a printout of the records to be suppressed.
Fax or mail the Data Removal Request along with proof of identity and copies of any applicable court orders to:

Opt-Out Compliance Department
P.O. Box 990142
Boston, MA 02199
CIS NATIONWIDE
Opt-Out Compliance Department
Fax:1(888) 446-1229.
The Data Removal Request will be fully processed within 24-72 hours. Requesters should also ensure that all requirements are met because the Opt-Out compliance department does not process incomplete requests.
Additionally, Reverse Mobile is owned by InfoTracer. Hence, removing one's information from InfoTracer will automatically remove it from Reverse Mobile's database. Removing yourself Opting out of InfoTracer requires performing an online opt-out process and verifying the request over email. After this, the requested information will be removed within 72 hours.
Interested parties should follow these steps:
Visit the Infotracer website and click on 'Remove my Data.'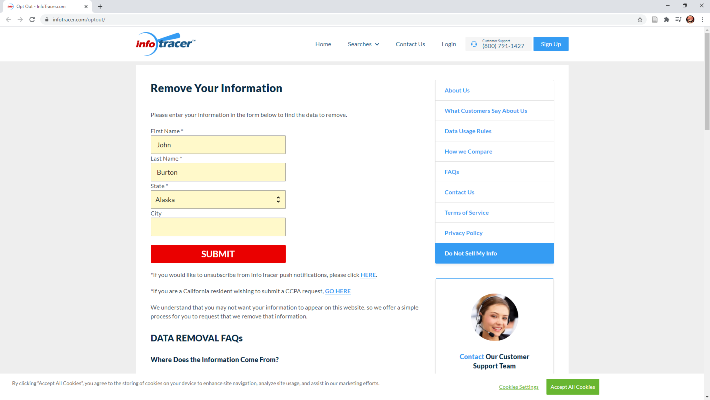 Type in first and last names, select the applicable state. If the information is found, click on the 'Remove My Data' link next to the record of choice.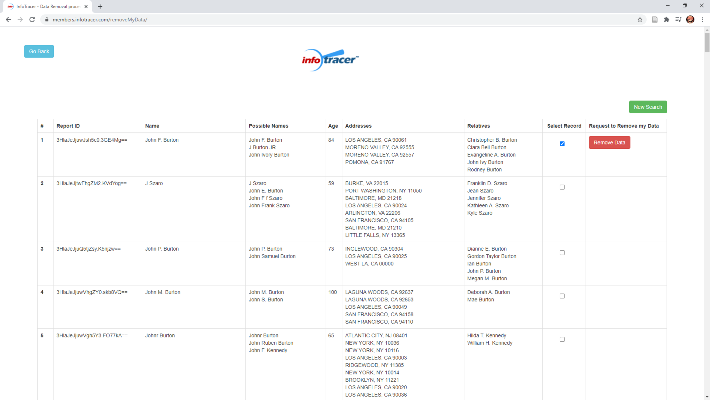 Enter an email address for verification purposes, and complete the Captcha. Then, Â click on the 'Submit' button.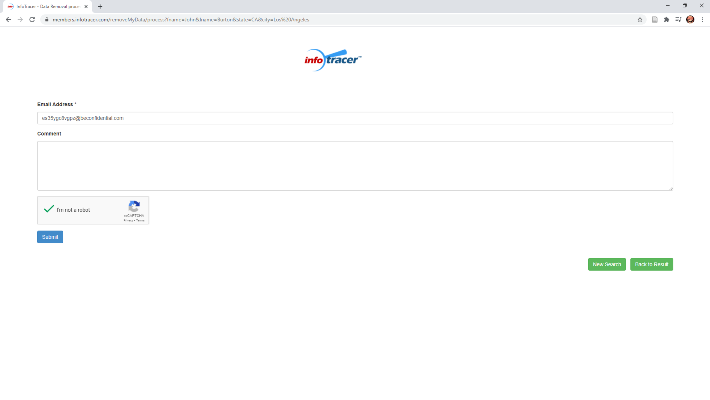 A confirmation link will be sent to the earlier provided email address. Click on the confirmation link to complete the opt-out request.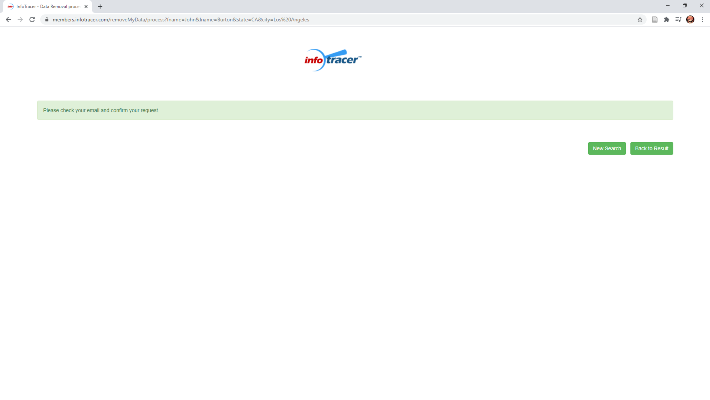 What Difficulties Exist when Opting Out of reverse mobile
Generally, Reverse mobile is a provider of data procured and aggregated from public sources. Therefore, the information on the website is available and accessible via multiple other third-party and government websites. Hence, although opting out of reverse mobile completely removes an individual's personal identifying information such as names, addresses, and phone numbers from its databases. It is important to note that this process does not remove the information from available public records.
Find out if your personal information is exposed
Start by entering your name and search through multiple data brokers